Resellers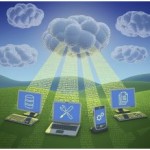 CTC Cloud offers resellers, consultants and Manage Service Providers a chance to develop recurring revenue by providing Managed Services for their new and existing clients. All Resellers have the ultimate flexibility to brand, market, price, sell and support the CTC Cloud Services in any manner they choose. CTC Cloud Services understands the challenges with managing servers, desktops, printing and has solutions in place to overcome these challenges by providing:
Rapid Deployment
CTC Cloud's elegant and rapid deployment will have all resellers up-and-running within hours of the paperwork being signed. You can manage the customer 100% or you can ask CTC for help when needed, or just have CTC manage the customers 100%. In the end CTC is very flexible and each customer can be managed differently, the choice is yours as a reseller. It is your customer so you can decide how the client is managed.
Volume Discounts
Increase profitability with CTC Cloud's Volume Pricing Program. Since all clients are somewhat unique in what they require, we will work with you on each and every client to figure out the discount, based on the number of users, servers etc… In the end it has to be a "win", "win", "win" for the Customer, you the Reseller, and CTC.